Parenting Workshops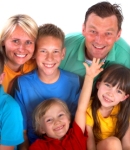 Analyze power struggles and diffuse them.
Rechannel sibling rivalry.
Gain cooperation from your children.
Effective routines to simplify bed time and mornings.
Increased harmony in your home.
Eliminate temper tantrums, eating issues, sleeping problems and more!

Frequently Asked Questions
Q: What makes this parenting workshop different?
A: By showing parents how to analyze and use their children's drives for attention and security, we enable parents to develop their own unique parenting techniques for their dynamic family.
Q: How many workshops will I need to learn this method?
A: All you need to know will be presented in the first workshop. Follow-up workshops are for those who wish to continue the discussion with our experienced instructor.
Q: How long before I see results in my home?
A: As you put your new skiils to work you will start seeing an immediate difference. With patience, practice and consistency, the benefits will continue to grow!