About Us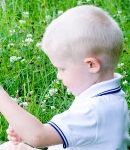 Parenting Matters was established to provide support for parents and families - "at any age and every stage of life". The most exciting and meaningful adventure you will ever have is being a parent.
Parenting Matters was created by a team of dedicated nurses and medical professionals who combine their healthcare knowledge with special skills in diverse areas such as family dynamics, child care, labour and delivery, breastfeeding and infant care, senior care and issues of marital harmony.
The most important resource children have is their parents.
The most precious possession parents have is their children.
The most important part of any society is the family unit.

Serving the greater Toronto, Ontario area